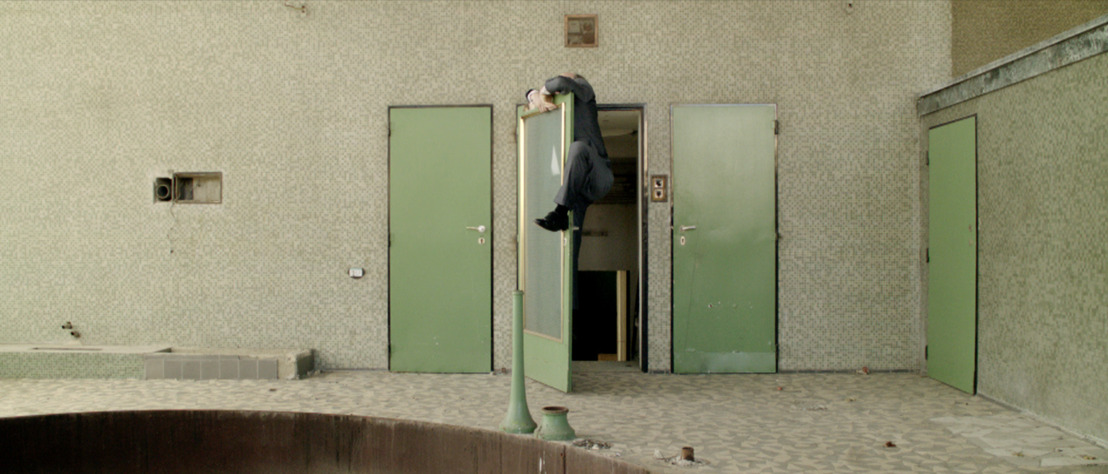 Save the date: autumn at M – Museum Leuven
Monday, August 11, 2014 — This autumn M presents a mixture of expositions, focusing on contemporary and ancient art. Highlights are Markus Schinwalds' first solo exhibition in Belgium and the fifth centenary of Andreas Vesalius.
Adriaan Verwée
09.08.2014 >< 02.11.2014
Opening 28.08.2014 – 20:00
What might an artwork be or become? When does a work become legible as an image? These are the central questions in Adriaan Verwées (1975, Ghent) sculptures and installations. He combines geometric structures made of wood, plaster and glass with everyday objects or furniture, always in varying compositions.
Markus Schinwald
02.10.2014 >< 08.02.2015
Press conference 01.10.2014
Markus Schinwald (°1973, Salzburg) divides his time between Vienna and Los Angeles. In his expressive oeuvre, he alternates extremes, and in doing so is not committed to any particular medium. At M, Schinwald is exhibiting both older work and new creations in a tailor-made presentation. This is his first solo exhibition in Belgium.
Vesalius. Imagining the body.
02.10.2014 >< 18.01.2015
Press conference 01.10.2014
In the autumn of 2014 Leuven will celebrate the 500th anniversary of Andreas Vesalius. The Vesalius exhibition in M - Museum Leuven is without any doubt the highlight of the project. It situates the founding father of anatomy in his time, the Renaissance, but also examines how , through the centuries, the image of the human body was influenced by Vesalius' work .
Ellie Ga
13.11.2014 >< 25.01.2015
Opening 12.11.2014
Ellie Ga (1976, New York) explores the limits of photographic documentation. Her projects are research intensive and often center on the artist's role as interpreter within historical frameworks. M shows Square, Octagon, Circle, a series of videos, sculptures and photographs based on the Pharos Lighthouse at Alexandria, one of the seven wonders of the ancient world.
Meunier in Leuven
20.09.2014 >< 11.01.2015
Constantin Meunier was one of Belgium's greatest sculptors. He was the first person to depict miners and industrial labourers in visual art, holding them up as icons of modernity. In 1887, he started teaching at the Academy in Leuven. This marked the beginning of his best and most productive period. M highlights this lesser known period of his career in Leuven. The small exhibition will feature his works, his inspirations, those he influenced and the posthumous museum project.
Veerle Ausloos Press and communication M-Museum Leuven, M - Museum Leuven