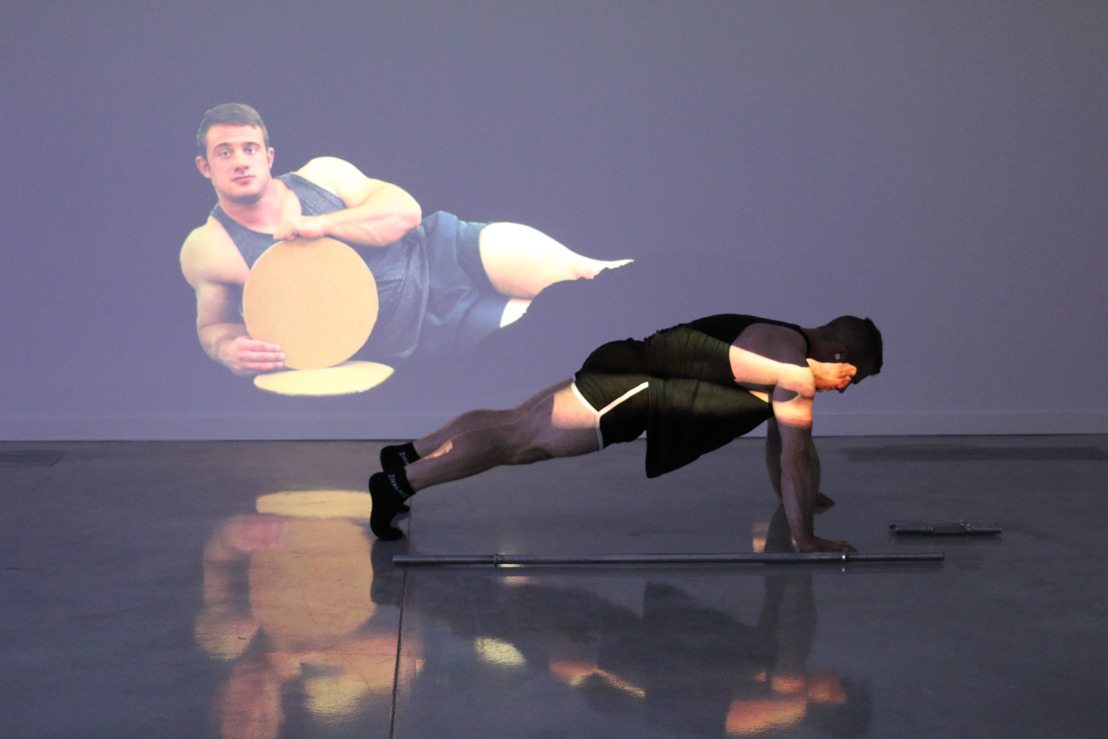 "No more daily worries, finally time for new work"
M shows new work by emerging M-residents
Tuesday, August 24, 2021 — Until Sunday 29.08, young artists are showing the best of themselves in the rooms of M Leuven. M has been investing in up-and-coming talent in various ways for several years, such as through its residency work. Artists are given the opportunity to create new work in a large studio space and with expert guidance under the name of M-residence. This summer, the first two M-residents of 2021 – Yannick Ganseman and Jivan van der Ende – will show the public their new creations.
Locally anchored, international ambitions
"M has built up a lot of expertise around setting up art projects. This is entirely at the service of the artist. At least one of the residents has a link to Leuven, from a local anchoring with an international outlook," says Denise Vandevoort, alderman for culture and chair of the board of M.
"M is committed to offering a residency to three emerging artists every year in the M studio at Cas-co," says curator of Contemporary Art Valerie Verhack. "We offer them support and our expertise.
"Each residence has its own specific operation. It is a tailor-made programme on various levels: advice on drawing up a project proposal, substantive feedback and new perspectives on the work through various studio visits by curators, as well as technical support. We also always work with an objective: show at performance festival 'Playground' or an exhibition in one of the halls of M."
Time, concentration and networking
Yannick Ganseman (37) started his M residence in March. He produces paintings, bas-reliefs and sculptures with which he depicts his immediate surroundings. Here genre scenes, still lifes and (family) portraits alternate.
Ganseman says: "During my residency at M, I continued to develop the use of plaster and abstraction. I started working rougher and dirtier to make the artifacts of sculpting more visible: the splashes, the drips, the cracks."
Jivan Van der Ende (28) started her residency at M in June and creates installations, performances and publications. In her work, she questions the status given to objects, whether they are works of art or utensils. Her research method is based on endless combining, documenting, collecting and (re)searching.
"This residency is of great value to me because it gives me three things: time, concentration and the network of the Institute. It felt like I had double the time because there were no distractions. No side jobs, no daily chores... This allowed me to concentrate on the work fully," Jivan adds.
Both artists will show their work to the public at M from 29.07 to 29.08. On 26.08 there is a performance by Jivan van der Ende at 18:00 and 19:00 in the presence of curator Valerie Verhack.
Find out more about the M-residents, the show moments in M and how to reserve a time slot via mleuven.be. Your ticket gives you access to all exhibitions in M Leuven.
The M-residency is made possible with the support of Amplo and M-LIFE.
Samantha Fadahunsi Medewerker Communicatie & Pers, M Leuven