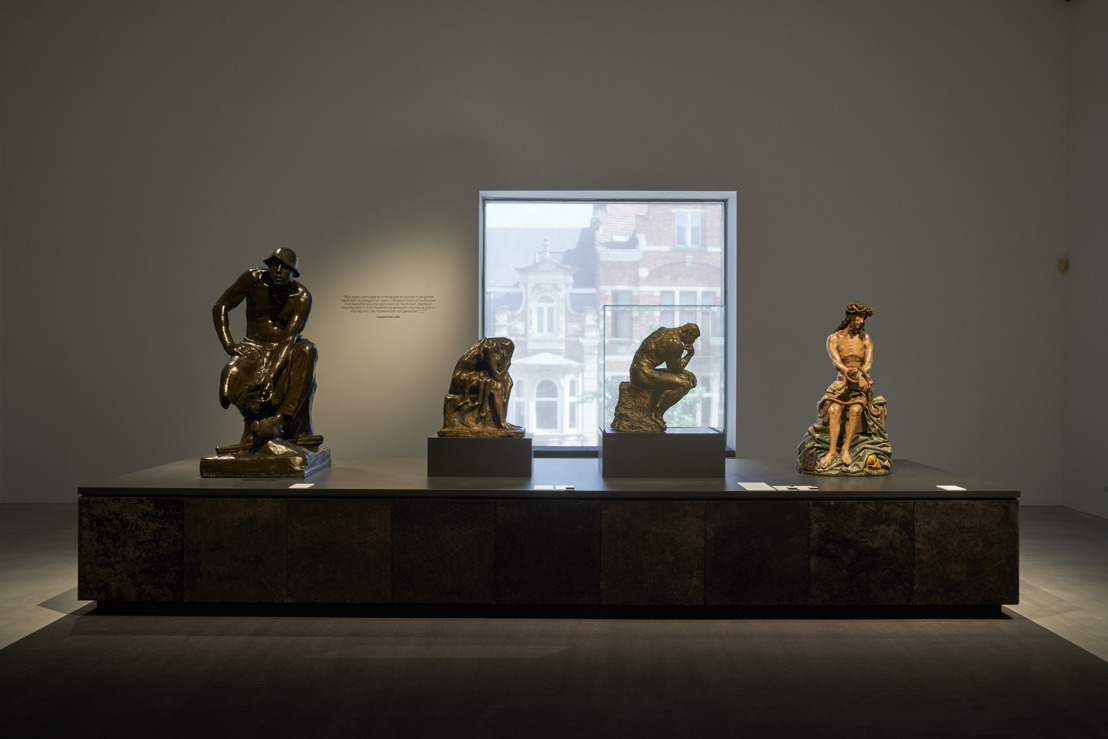 New exhibition 'Rodin, Meunier & Minne' opens at M Leuven
The new exhibition 'Rodin, Meunier & Minne' opens at M on 18 May. The exhibition shows how three sculptors were each inspired in different ways by the Middle Ages and how they thus laid the foundation of modern sculpture. 'The Thinker' by Rodin and other masterpieces are coming to Leuven especially for this exhibition.
The end of the nineteenth century marked the beginning of a revolution that was to lead to modern sculpture. Increasingly, artists reacted against classical academic sculpture and developed a highly personal artistic idiom. This innovation was inspired partly by the art of the Middle Ages.
Sculptures of the future, inspired by the past
As radical innovators, Auguste Rodin (1840 – 1917), Constantin Meunier (1831 – 1905 ) and George Minne (1866 – 1941) were pioneers of this sculptural revolution. Each in their own way, they borrowed elements from the artistic legacy of the Middle Ages and integrated them into their own artistic idiom. For example, Meunier drew primarily on the religious iconography of the Middle Ages. Minne was likewise influenced by religious faith, but rendered it in works that focus primarily on mystical emotion. Rodin, on the other hand, discovered in medieval art a freedom of expression that he had found nowhere else.
Conceived as an essay
This exhibition was conceived as an essay. Works by Rodin, Meunier and Minne are juxtaposed with sculptures from the Middle Ages, bringing to light remarkable and sometimes unexpected parallels between the two traditions. Furthermore, there are quotations in each room from both art critics and the artists themselves, which reinforce the exhibition's central thesis. They are not intended so much to be mediatory tools but are an essential component of this presentation. You will find these quotations at the end of every section of this press file.
Medieval Themes
The influence of the Middle Ages is not limited to the artistic idiom. Medieval themes such as mourning, loss and separation also recur in the works of the three artists. A selection of titles from the exhibited works attests to this: 'Grief' by Constantin Meunier, 'Sorrowful Mother with Two Children' by George Minne or the 'Martyr' by Auguste Rodin. This led to the decision to collaborate with a number of Leuven-based poets. Specially for this exhibition, they wrote poems inspired by the sculptures in this exhibition. You can listen to the poems on the audio-guide and they are also provided as appendix to this press file.
Curators: Peter Carpreau (M Leuven) & Marthje Sagewitz
Ticket sales start Friday May 15 via mleuven.be.
For more information, previews, guided visites and interviews please contact philippe.mertens@mleuven.be.