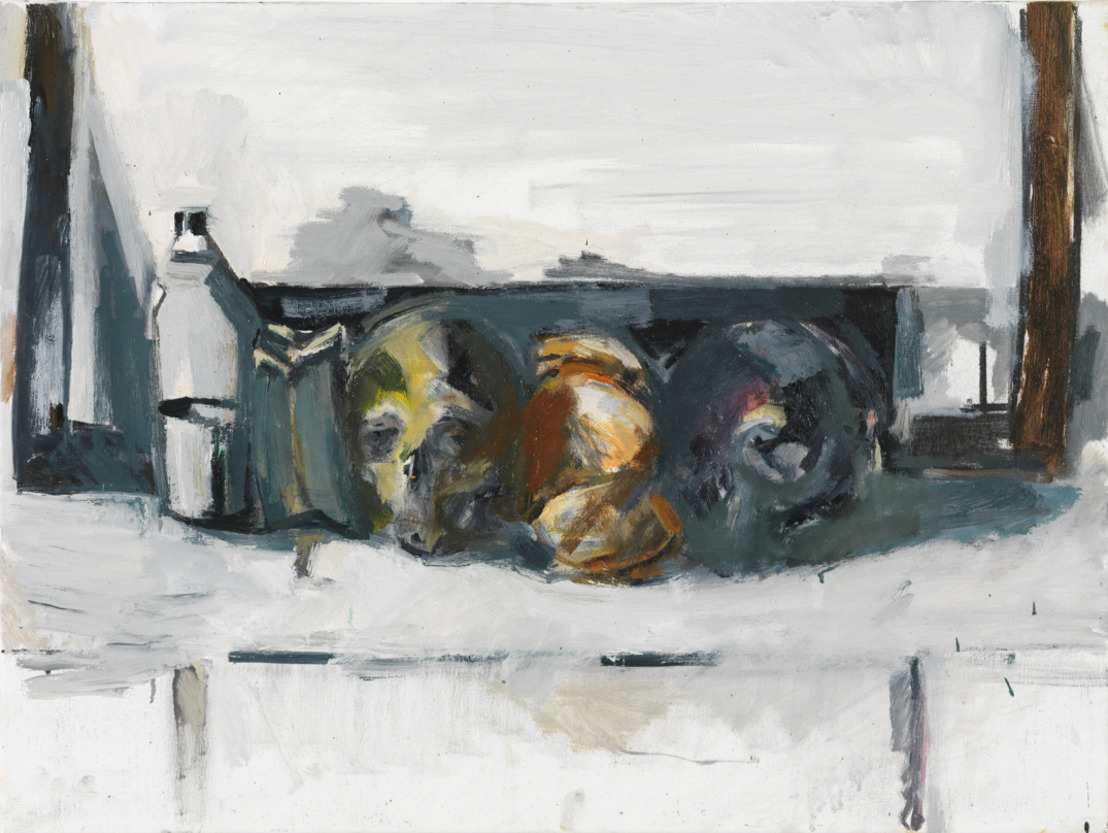 M presents a solo exhibition by Vincent Geyskens
28.05.2021 - 05.09.2021
Wednesday, May 5, 2021 — From 28 May 2021, M Leuven will host a solo exhibition by the Belgian artist Vincent Geyskens, bringing together various series and types of works from the past ten years, supplemented by a number of older reference works.
The exhibition departs from the question "what does painting still mean today"? When we look at images, we look for connections with our world, with the reality we know. Geyskens plays with these expectations of images and painting: what do images mean to us, what role do surfaces and paint play in how we read and analyse an image, what links do we make with images we encounter in our everyday life?
"I try to move away from images and concepts while painting, in order to find openings. For me, painting is not primarily about showing, but about the act of seeing. (...) You cannot reduce that painterly seeing to the purely visual. It is not only about perception, but also and always about sensation. In my opinion, this is what distinguishes the art of painting from other visual media. You do not paint with your eye, but with your entire body. Both the body and the material are central in the process of painting. It is about a bodily understanding of the materiality of things. Seeing is not separate from, for example, the sense of touch or hearing. You paint how something feels, how something sounds. It is a sensation of what is seen.
— Vincent Geyskens
M presents both collages, sketches, paintings on canvas and painted series of frames and thus establishes links between different approaches to painting. Painted series of frames, with advertising boards as the surface, form the backbone of the exhibition. Through the succession of frames, Geyskens creates a certain rhythm. The artist applies large areas of colour on them, alternating with empty sections that provide a view of the wall behind.
This exhibition provides a comprehensive view of Vincent Geyskens' fascinating oeuvre of the past ten to fifteen years. Various works and series of paintings come together through the different rooms. Not as a clear or chronological overview, but with numerous links, open connections, similarities and differences. The viewer is challenged to give meaning both to the individual paintings and to the succession of artworks in M.
— Curator Eva Wittocx
The exhibition also includes a selection from Vincent Geyskens' numerous drawing books full of quick sketches of nature made during his many walks. These landscape drawings show how he tries to visualise his observations with just a few pencil strokes. In M, a connection is made between the works of Geyskens and a number of works by Alfred Delaunois (1877-1941) from the collection of M. Delaunois was a painter who also placed texture and matter at the centre of his rough drawings.
"M has always been a place where old and new come together. At first sight, there are few similarities between Alfred Delaunois and Vincent Geyskens. But when you learn more about both artists, you see the similarities. This exhibition is an excellent example of what M Leuven stands for."
— Alderman of culture Denise Vandevoort
At the same time as this solo exhibition, M is also unveiling a collection presentation called 'The Ten'.
Ten candidates together selected ten works of art that form the basis of a new collection presentation. The whole process was constructed as a large, experimental-digital game. For each game played, points were earned, which the guinea pigs had to use to get their favourite work of art into the exhibition. Each session ended with a vote, which meant that some works of art were dropped and finally ten remained.
This exhibition has been made possible thanks to the contributions of the M-cenas through M-LIFE and in cooperation with Cera.
For more information, go to: https://www.mleuven.be/de-tien