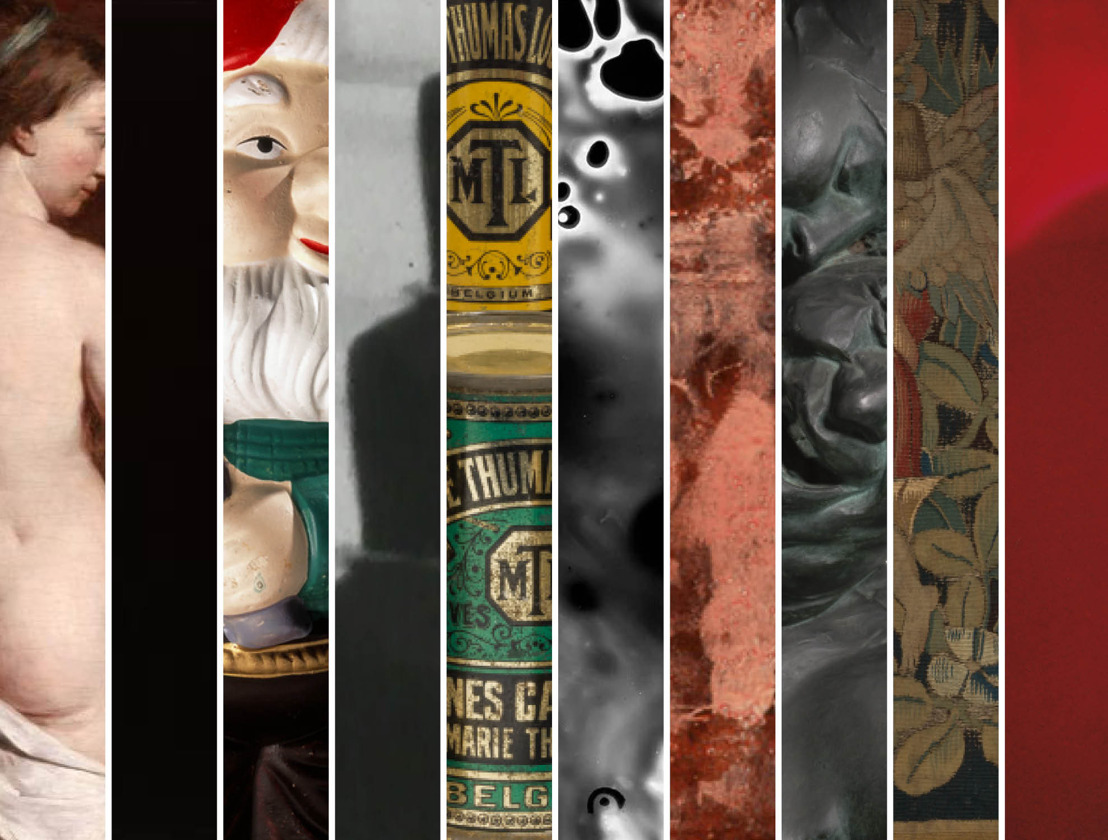 M Leuven opens exhibition with the assistance of guinea pigs
Tuesday, May 25, 2021 — M opens on May 28th with the exhibition 'The Ten. It is a unique exhibition that has been composed by the audience by means of a digital experiment. Ten participants worked for six weeks on a new presentation of the collection in collaboration with M.
The Ten
Every two years M organises a participatory project. "For M, the focus lies strongly on the audience. The museum, with the support of Cera, is committed to going a step beyond simply showing pieces from the collection to the public: we have the audience set to work with them." says Denise Vandevoort, alderwoman for culture for the city of Leuven and president of the board of M. "In so doing, M wishes to give its audience the chance to experience what is involved in setting up an exhibition."
Stephan Olaerts, director at Cera, adds: "Involving the public in creating a collection presentation is an ultimate form of art participation and experience. Such a level of involvement also constitutes the foundation of Cera's activities. We are in any case proud that we could help to make this trajectory possible."
Sofie Vermeiren, head of audience facilitation, continues: "the pandemic called for an solution that was particularly creative. How, when working with the selected participants, can you go about compiling an exhibition when they can't even see the works in person? We did it by setting up a digital experiment." In December last year, M began its search for ten guinea pigs: members of the public who wished to contribute to building up a real exhibition by digital means. Casper (1994), Danny (1958), Ellen (1991), Kristien (1967), Ilias (1997), Karen (1984), Katrien (1997), Lila (2004), Lotte (1986) and Sarah (1997) were selected. Ten candidates of different generations and backgrounds, with one thing in common: their enthusiasm for art.
The pilot project
The whole trajectory was built up as a game. Guinea pigs and members of M staff met one another digitally, on several occasions. During six digital sessions, they became better acquainted with thirty works from the M collection and the Cera-collection, each time from a different point of view. "I was surprised by my own choice: I thought I would resolutely choose a work that was contemporary and abstract. I never expected I would end up choosing a sixteenth century tapestry that served to decorate an altar. The artwork really awoke my interest when I heard the story. I like the way art can open a debate about difficult topics and offer scope for discussion", according to Lila.
During each digital session a participant could earn points by playing a game. They could use those points to keep their favourite work in the exhibition. Each session ended with a round of voting, during which artworks were eliminated each time. At the end of the experiment, ten favourite works were left.
"After that intensive trajectory, and thanks to the ending of certain covid-restrictions, the participants were finally given the chance to view the works in the M depot," says Sofie Vermeiren. "The participants were filmed when they finally came face to face with the work which they had vouched for. It was moving."
Vincent Geyskens
At the same time, M is presenting a solo exhibition of work by Vincent Geyskens. It sheds light on Geyskens' practice of the past ten years by means of various kinds of paintings, collages, sketches and painted frame series. M is also showing his recent still life paintings on canvas for the first time. In parallel, a new monography of his work is being published.
Practical information
'The Ten' can be seen at M until May 2023. The exhibition featuring Vincent Geyskens runs from Friday 28.05 until Sunday 05.09.2021. Tickets and timeslots can be booked via mleuven.be/tickets
Denise Vandevoort Voorzitter M, Leuvens schepen van Cultuur en Toerisme