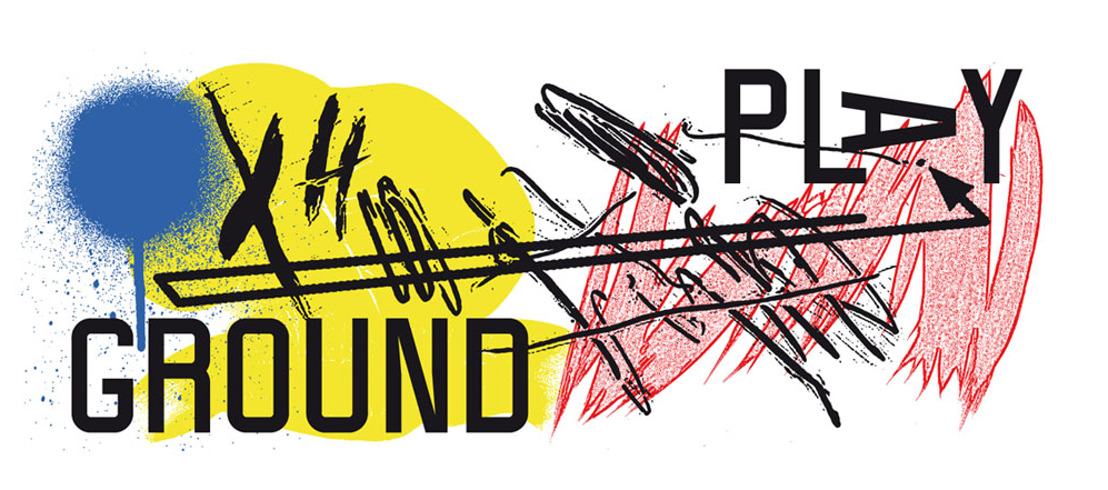 M and STUK tempt more than 2,500 visitors to Playground Festival
Watch the aftermovie below!
The twelfth edition of the Playground festival attracted no fewer than 2,621 lovers of live art. A varied programme was extremely well received by visitors and the international arts press alike.
---
'Playground has grown into one of Europe's most important festivals of the Performa New York type, with lots of performance artists who matter right now.' – Metropolis M
---
A major international name – Naufus Ramírez-Figueroa, previously seen at Tate Modern – launched the event with a solo performance at M, in which he evoked playful folklore and painful current events during an intriguing passage through the museum.
Clédat & Petitpierre briefly transported Saint Tropez to Leuven, with their cuddly Baigneurs in their stripy swimsuits. While the Greek-Belgian artist Eleni Kamma breathed new life into the medieval processional giantess Megera during a walk through the M collection, which she live-streamed with a selfie stick.
STUK
Over at STUK, the buren ladies outdid Beyoncé with the unforgettable 'Blue Skies Forever'. The artist duo unleashed one archetypal female image after another into the sold-out auditorium, thrilling the audience with the energy of their passionate experimentation.
The Seed Eaters by Emily Mast was equally tasty. The Californian choreographer recruited seven untrained actors from Leuven for a series of improvised performances that ended with cake all round. And a special mention, lastly, for Clédat & Petitpierre, who staged a children's performance with Les Songes d'Antoine.
The curators
'There's a huge amount of fascinating work being produced right now at the intersection of the performing and visual arts', says curator Steven Vandervelden (STUK). 'We already have a well-stocked long list for the next edition of Playground'.
Eva Wittocx, curator (M) adds: 'The recent edition of Playground was a success on various different levels. Some of the artists took the M collection as the starting point for a new piece of work or a dialogue, resulting in some extraordinary combinations. The Children's Arts Day also brought a unique public into contact with performance art today.'
Artists
Grace Schwindt (DE) * buren (BE) * Naufus Ramírez-Figueroa (GTM) * Diederik Peeters (BE) and special guests Michael Portnoy (US) & Benjamin Seror (FR) * Emily Mast (US) in collaboration with Rachel Kauder Nalebuff (US) * Eleni Kamma (GR) * Oriol Vilanova (ES) * Evelien Cammaert & Joris Perdieus (BE) * fieldworks (NO/JP/BE) * Clédat & Petitpierre (FR) * Vasco Araújo (PT) * Laure Prouvost (FR)
You can catch a flavour of Playground 2018 below. See you next year!