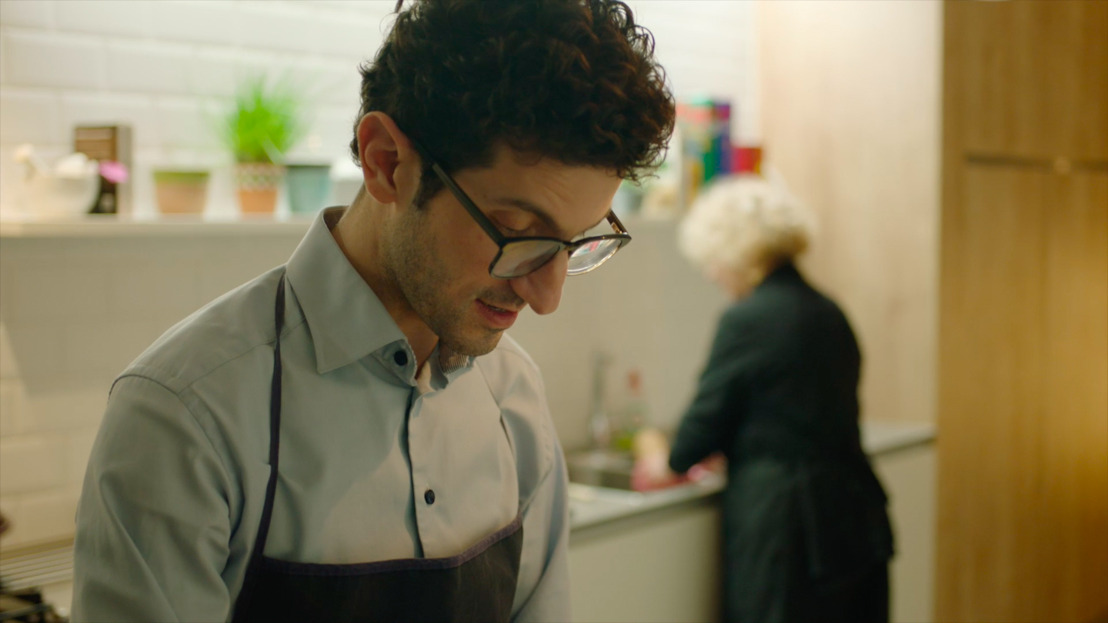 Leuven is setting an extra place for 'The Last Supper'
in honour of city painter Dieric Bouts
Monday, January 20, 2020 — M Leuven and the city of Leuven are issuing a warm invitation to set an extra place on Tuesday 11 February and offer someone who needs it an unforgettable meal. 'The Last Supper' by the Flemish master Dieric Bouts inspired this initiative.
"When we think about loneliness, we often think primarily of senior citizens," Leuven mayor Mohamed Ridouani says. "Loneliness research conducted by KU Leuven indicates, however, that no less than 20% of young Flemish people regularly experience loneliness. This initiative is a beautiful, simple, and urgently needed gesture in our society."
"Bouts made a significant impact on Leuven", Denise Vandevoort, chair of M and city councillor for culture and tourism says. "Bouts is to Leuven what Jan van Eyck is to Ghent. As one of the great Flemish masters of the late Middle Ages, Bouts put Leuven on the art-historical map. This warm initiative was inspired by his 'Last Supper'. The mayor and I support this initiative 100%."
Leuven as Bouts' home
The guest plate (dutch: Zet een bordje bij) is an initiative that M Leuven and the City of Leuven are launching together on the occasion of the exhibition 'Between Heaven and Earth – Discover The Last Supper by Bouts'. Dieric Bouts (ca. 1410–1475) was one of the great late medieval Flemish masters who put Leuven on the art-historical map. His most iconic work and the recognized Flemish masterpiece 'The Last Supper' was painted for Saint Peter's Church in Leuven, where it hangs to this day. "As a museum, M is a place that forges connections between different people and between those people and art. "It is wonderful to see that more than 500 years after he painted 'The Last Supper', Dieric Bouts' art is still bringing people together," Peter Bary, general director of M, concludes.
The Last Supper brings people together
The guest plate is a free interpretation of this masterpiece.
Bouts' use of linear perspective was revolutionary in this work, focusing attention on the Eucharist at the centre of the tableau. And this was the specific inspiration for the initiative, because eucharistein in Greek means 'to give thanks'.
In fact, Bouts placed the biblical scene in a local and recognizable setting. For example, through the window, you can see Grote Markt in Leuven. Moreover, Bouts painted this scene before Da Vinci painted his famous depiction of the same story, and Bouts was the first painter ever to place all the apostles around the table.
"The initiative The guest plate is also intended to bring people together around a table", Mayor Ridouani concludes. "We sincerely hope that many Leuven locals participate in this initiative, but also Belgians and preferably even across the whole world. We not only hope that they discover Bouts, but more than anything, that they have a lovely evening together."
Take part and share your hospitality #zeteenbordjebij
Do you want to take part? It is very simple.
Register at the website www.zeteenbordjebij.be
Select whether you would like to host or would like to be invited.
Would you like to host? Indicate how many extra places you will set at the table. Indicate whether you will select your own guests or welcome an unknown guest.
Complete your personal information and activate your registration.
More information at: www.zeteenbordjebij.be
Link to the KU Leuven research project.
About the exhibition 'Between Heaven and Earth – Discover The Last Supper by Bouts'
Starting on 7 March 2020, the completely restored Saint Peter's Church in Leuven will be the setting for a new presentation of Flemish masterpieces, curated by M Leuven. The highlights are the two most important works by the Flemish master Dieric Bouts: 'The Last Supper' and 'The Martyrdom of Saint Erasmus'. Bouts painted these works 560 years ago, specifically for this church, and that is where they remain today. To tell the story of the church's artistic treasures in their historical context, M has developed an innovative digital experience. 'Between Heaven and Earth. Discover the Last Supper by Bouts' is part of the Flemish Masters project launched by Flanders Tourism.
More information at www.diericbouts.be
Denise Vandevoort chair of M and city councillor for culture and tourism