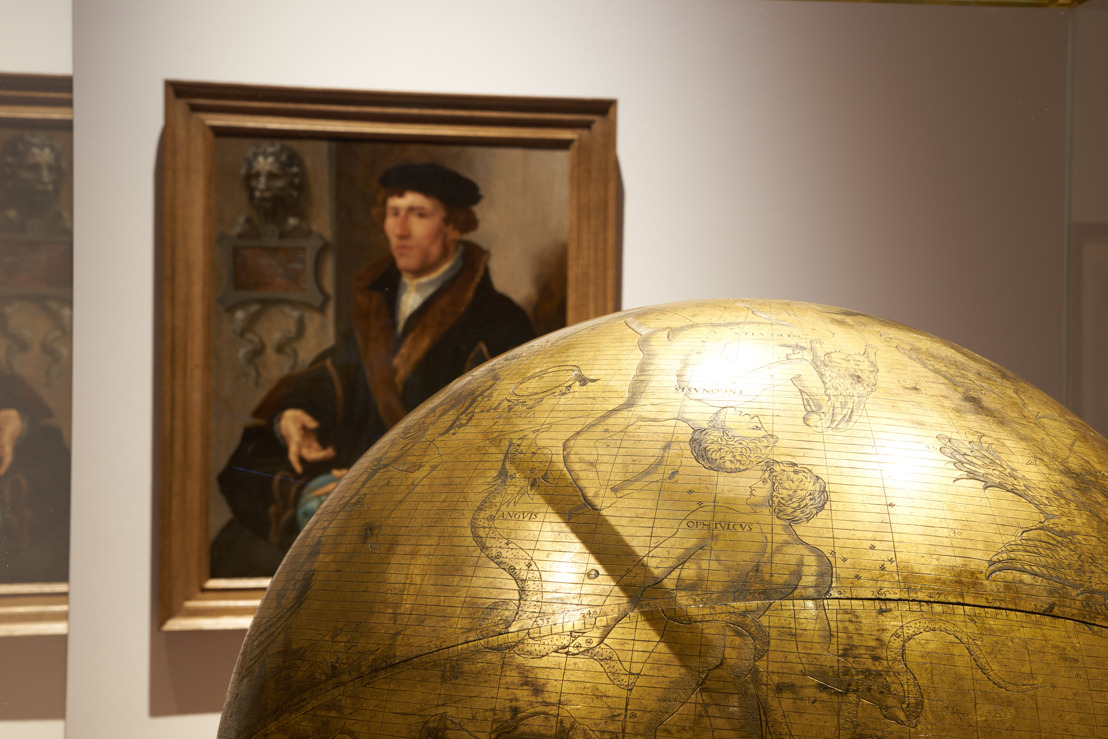 'In Search of Utopia' brings largest collection of masterpieces ever to Leuven
Wednesday, October 19, 2016 — After seven years of preparation, the exhibition In Search of Utopia is opening at M - Museum Leuven. Never before have so many masterpieces been brought together in Leuven. The exhibition presents a illustrious selection of paintings, tapestries, sculptures, drawings, scientific instruments and miniatures. Each work tells part of the story of how, five hundred years ago, people feverishly went in search of Utopia, a better world. The exhibition is organized around three central principles: it offers a sample of Flemish masters, presents masterpieces that have never been presented together before, and comprises an enormous variety of artworks.
500 years Utopia
Leuven is celebrating the fifth centenary of Utopia. The most iconic work by the English humanist and statesman Thomas More was printed in the university town in 1516. The anniversary is being celebrated with a city festival featuring an extraordinary flagship exhibition at M - Museum Leuven. In Search of Utopia is not only the biggest exhibition of 2016, but it also presents works that have never been exhibited in Flanders before. No fewer than 80 masterpieces from museums and private collections from across the world are coming to Leuven. Together, they illustrate the boundless imagination of an ideal world in the 15th and 16th century.
Highlights
The majority of late 15th- and early 16th-century Flemish masters are represented in the exhibition. One fascinating masterpiece is the Portrait of a Humanist by Quentin Matsys from the Städel Museum in Frankfurt. This work is one of the highpoints of Flemish portrait painting. The world famous Portrait of Erasmus, likewise by Matsys, has been loaned from the personal collection of Queen Elizabeth II. The sublime Portrait of a Young Princess by Jan Gossaert from the National Gallery in London has been given a central place in the exhibition and has also been selected as its campaign image. The three Enclosed Gardens from Mechelen are also worthy of special note. Over the course of a three-year campaign, eight specialists meticulously restored these beautiful artworks especially for the exhibition. Visitors to In Search of Utopia will be the first to see them in their fully restored glory.
Albrecht Dürer, who was traveling through Flanders in that period, is represented by one of his finest portrait drawings, The Humanist, from the collection of the prints room at the Staatliche Museen zu Berlin. His ground-breaking copper engraving The Fall (1504), which de facto heralded the beginning of the Renaissance in the North, is represented by the immaculate offprint from the Print Room in Amsterdam.
The exhibition is not only bringing unique paintings (back) to Leuven, but Leuven's renowned scientific instruments and a number of brilliant Brussels tapestries are also perfect for the theme of Utopia. In the sixteenth century, Leuven was world-famous for the production of scientific instruments. Seven of these instruments are being brought together for an exhibition for the very first time. Furthermore, In Search of Utopia is the perfect opportunity to see the celebrated Brussels tapestry depicting The Garden of Earthly Delights after Hieronymus Bosch, which has been loaned by the Escorial in Madrid. Other exceptional tapestries are also returning to Flanders after five centuries.
In Search of Utopia takes its visitors back in time and brings Utopia to the present day
More's fictional island Utopia lies 'nowhere', far beyond the horizon. Everything is perfectly organized and everybody is happy. But the island only ever existed in More's imagination. The desire for a perfect world is, however, very real. Hope is a powerful force that stirs people to action with the promise of success but also the risk of disappointment and failure.
That is the story of this exhibition. It is about people who dream of Paradise, who are enticed by the horizon, who desire to understand the universe and eternity, and who fear Hell above all else. More's Utopia not only severely critiques his own society, in which greed and envy festered, but it also formulates a 'utopian' alternative. That alternative lies 'beyond the horizon'. You will never be able to step ashore there, but the island still inspires you to go on a journey.
'Utopia' is more than just the title of a book; it coined a new word and a new literary and artistic genre. Utopia entails the realization that you can strive for a better existence on this earth. That was true five hundred years ago, and it is no different today.
In Search of Utopia enjoys robust support from the Flemish Government
Via Flanders Tourism, Flemish Minister for Tourism Ben Weyts has invested more than 770,000 euro in the exhibition. Minister Weyts states: 'The Flemish masters are timeless icons who appeal to a very broad audience. This exhibition is intended to bring many visitors to Leuven, a significant number of whom will come from abroad. All these museum guests will also make use of Leuven's service industries and be customers at Leuven's many businesses, and thus generously sponsor the local economy'.
The exhibition is likewise supported by Flemish Minister for Culture Sven Gatz. According to Minster Gatz, 'Leuven has successfully created a unique exhibition about More and his Utopia. Like a Crown Jewel in the Tower of London, it is part of a magnificent city festival with the appealing title 'The Future is More'. Leuven has thus demonstrated how a central city can take up its role in Flanders, with events that have many branches in history, in culture, in heritage, and in the arts. Leuven thus appeals to the imagination far beyond its borders.'
More Utopia
Only a stone's throw from M - Museum Leuven, the University Library is hosting the parallel exhibition Utopia & More. Thomas More, the Low Countries and the Utopian Tradition (20.10.2016 - 17.01.2017). This exhibition will guide you around Utopia, the life and work of Thomas More, and the utopian literary tradition. You will discover original manuscripts by Erasmus and More, early printed books and all kinds of interesting curiosities.
As part of the city festival 500 Years of Utopia, there is a contemporary arts tour around the city: Tracing the Future (30.09.2016 - 20.11.2016). The exhibition Yto Barrada at M is part of this tour (30.09.2016 - 17.01.2017).
Parallel with In Search of Utopia, M presents the architecture exhibition EUtopia – Possibility of an Island (20.10.2016 - 17.01.2017).
​The organization of In Search of Utopia 

In Search of Utopia is an exhibition organized by KU[N]ST Leuven, the collaborative platform of the City of Leuven, the University of Leuven (KU Leuven) Illuminare – Study Centre for Medieval Art, KU Leuven, and M - Museum Leuven. This exhibition expresses the ambitions of the city, the university, and M - Museum Leuven to organize prestigious exhibitions for international audiences. In Search of Utopia builds on this tradition and is putting Leuven as a university city as well as M as a museum on the international map.
Practical information
In search of Utopia. 20.10.16 >< 17.01.17 at M-Museum Leuven
Curator: Jan Van der Stock (Illuminare/KU Leuven)
Veerle Ausloos Press and Communication, M - Museum Leuven
Hanna Van Zutphen Press officer, KU[N]ST Leuven vzw