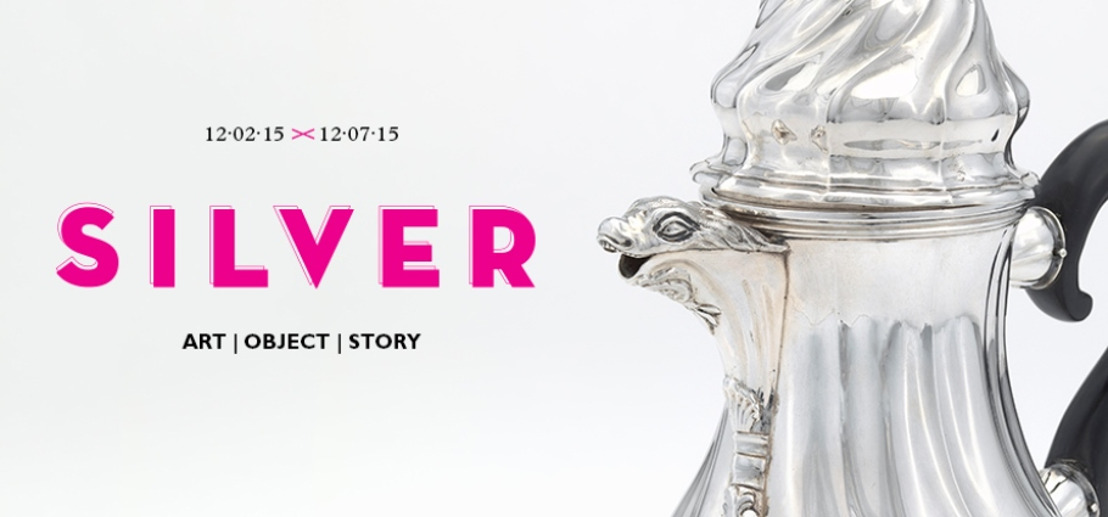 Five centuries of silver at M - Museum Leuven
Opening of the exhibition SILVER. Art | Object | History
Thursday, February 12, 2015 — M - Museum Leuven highlights five centuries of silver for the first time. Religious treasures, luxury tableware, art deco objects and sixties design tell fascinating stories about the rich history of Leuven and Brabant. Thanks to over 250 exhibited objects, you will discover forgotten rituals and table habits from the daily lives of past generations. From 12 february until 12 july 2015 the exhibition showcases household items and artworks commissioned by the city, the university, the guilds, churches, abbeys and convents.
The return of a Renaissance masterpiece: the windmill cup.
A genuine Renaissance masterpiece returns to Leuven: the windmill cup. This unique piece from the Rijksmuseum in Amsterdam is the oldest known windmill cup from the Southern Netherlands. It was a central item in drinking games. The cup dates from ca. 1530–1560 and was once owned by the Dutch royal family.
Silver for a new era
The exhibition reveals a number of well-kept secrets. The luxurious silver art deco work crafted by monk Dom Martin (1889–1965) is one of them. 20th-century movements of renewal within the Church had a profound impact on religious art. During the interbellum, the Abbey of Keizersberg played an important role in Leuven thanks to the presence of the monk-silversmith Dom Martin. He designed exclusive art-deco silver with luxury materials. His designs were executed by the famous Brussels metalworkers Wolfers Frères and lacquer artist Marcel Wolfers (1886-1976). He was also well known at the Belgian court. In 1935, Dom Martin designed the interior of the royal chapel at the International Exposition in Brussels. On feast days, the royal family occasionally attended Mass in the abbey church.
Showered with silver
A striking example of Leuven's influence is the so-called 'primus' silver. In the 17th and 18th centuries, the best students at the four colleges in Leuven competed with one another every year. The winner or 'primus' of these competitive trials of strength was showered with silver gifts. This primus silver has a place of honour. For the first time, the exhibition is bringing together an extensive collection of primus gifts from Mons, Bruges, Breda, Delft, The Hague, Tournai, Liège, Maastricht and Sint-Niklaas.
'Leuven' silver: made in Brabant
For centuries, Brabant was a centre for the production and use of precious metals, with Leuven as a central catalyst. The city's influence extended far beyond the city walls. The surrounding towns, such as Aarschot, Diest, Tienen and Wavre all bear Leuven's hallmark. Consequently, the term 'Leuven silver' is of wide-ranging significance. This exhibition unravels the geographical confusion and presents the development of metalworking and the Leuven hallmark.
More information
Curators: Leo De Ren, Ko Goubert & Wim Nys
This exhibition is organised in collaboration with M and the Silver Museum of the Province of Antwerp
Veerle Ausloos Pers en communicatie, M - Museum Leuven