Dirk Braeckman and Eva Wittocx to represent Belgium at the Venice Biennale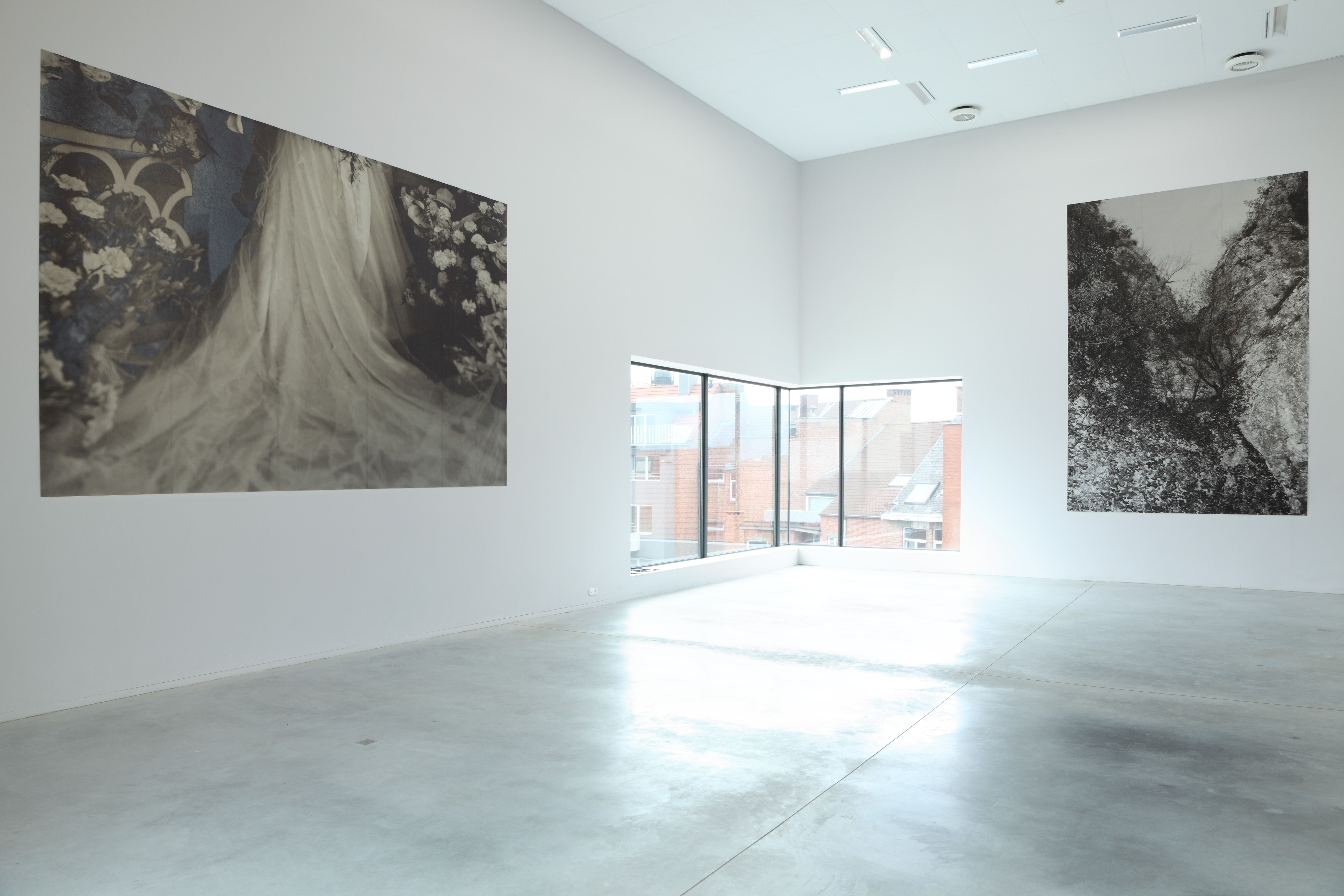 The selection is in. Next year, Dirk Braeckman will represent Flanders at the 57th Venice Biennale. The exhibition in the Belgian pavilion will be curated by Eva Wittocx, General Coordinator of M-Museum Leuven. The news was announced by Flemish Minister for Culture Sven Gatz today. After past edition featuring artists such as Vincent Meessen, Berlinde De Bruyckere, Angel Vergara, Jef Geys and Honoré d'O, Dirk Braeckman will now have an international stage in Venice.
Images that are about to explode
Dirk Braeckman: "I am very happy and surprised by the jury's selection because there were five excellent candidates. The Belgian pavilion is the best space I could possibly imagine. I love the architecture of the building, the atmosphere as well as the Giardini and Venice itself. Participating in the Biennale feels like a victory for Belgian photography, which has never had a broad international platform within the visual arts. Nowadays, everyone is capable of taking good photographs and people are only really interested in the end results. I oppose this trend by emphasizing a process-centred exploration. I'm convinced that a positive message need not be spectacular, but that there is a certain spectacle within the image itself, in its tranquillity and sacrality. My photos are like unexploded bombs, as Luc Sante once said, charged and full of pent-up energy. I am very much looking forward to sharing them with a broader audience."
Eva Wittocx, curator of the exhibition: "It is a great honour. This exhibition has come at precisely the right time and provides a significant platform for Braeckman's unique photographic oeuvre. Dirk and I have known one another since the late nineties and have collaborated several times, such as in his exhibition at S.M.A.K. in 2001 and principally for his retrospective exhibition at M in 2011. It is fantastic that his work will now be exhibited for seven months in Venice, the prime location for contemporary art. I consider him to be one of the most important Belgian artists because he reflects both on the role of art and on the place of images in the contemporary world. His works focuses on looking, and it is radical and self-exploratory."
Concept for the pavilion
Dirk Braeckman will explore several new areas for the Belgian pavilion and will present new work. His themes will be powerful pictures that respond to the mass production and consumption of images. Each picture and each slogan demands our attention, irrespective of whether it is on television, the internet or in the public space. For the pavilion in Venice, Dirk Braeckman and curator Eva Wittocx will endeavour to create a tranquillity and careful attention to images. His photos will disrupt the regular torrent of images.
M-Museum Leuven will function as the organizing institution for this exhibition, with Eva Wittocx as the curator. "We are honoured to guide and support this international exhibition with Dirk Braeckman. Over the coming months, the team at M and the artist's studio will cooperate intensively on the exhibition concept so that the Belgian pavilion will be a unique, immersive experience. Moreover, the team will also collaborate with various national and international partners. In 2018 the Venice exhibition will be presented at BOZAR in Brussels and M - Museum Leuven, but also at other venues abroad, still to be confirmed."
The City Councillor for Culture Denise Vandevoort warmly congratulates the artist and Eva Wittocx. "I am incredibly proud that via this project, M will showcase Braeckman's work internationally. And what an honour for Leuven. M will soon be celebrating its seventh anniversary, and it is thus a major recognition to be the organizing institution of this exhibition. Thanks to its many partners and collaborations, M will certainly be able to make this a tremendous success."
BIO
Dirk Braeckman (1958) has spent the past 25 years developing a gradual and impressive portfolio. Working with the medium of photography, he occupies a highly particular place and position within the visual arts. He has taken part in numerous exhibition both nationally and internationally, such as recent solo shows at LE BAL (Paris), De Pont (Tilburg), De Appel (Amsterdam), S.M.A.K. (Ghent) and ROSEGALLERY (Santa Monica, CA). In Belgium, his work has recently been featured at BOZAR in Brussels (2013), at M - Museum Leuven (2011) and at Zeno X Gallery in Antwerp (2015). Braeckman's works are part of important private and public collections around the world, including in FRAC Nord-Pas de Calais (Dunkirk), Sammlung Goetz (Munich), De Pont (Tilburg) and Fondation Nationale d'Art Contemporain (Paris), Central Museum (Utrecht), and Musée d'Art Contemporain et Moderne (Strasbourg). There are also several publications on his artistic practice and oeuvre.
Eva Wittocx (1975) has been senior curator of M – Museum Leuven since 2009, as well as being the director of the museum. M's contemporary art programme focuses on solo exhibitions by both new and established Belgian and international artists. At M, she has curated exhibitions by Aglaia Konrad, Guy de Cointet, Peter Buggenhout, Markus Schinwald, Sarah Morris, Patrick Van Caeckenbergh, Mika Rottenberg and Sol LeWitt, among others. She was previously a curator at S.M.A.K. in Ghent (1997-2006) and at the STUK Arts Centre (2006-2009). In 2001, she coordinated the exhibition by Luc Tuymans in the Belgian pavilion of the Venice Biennial (commissioner: Jan Hoet).