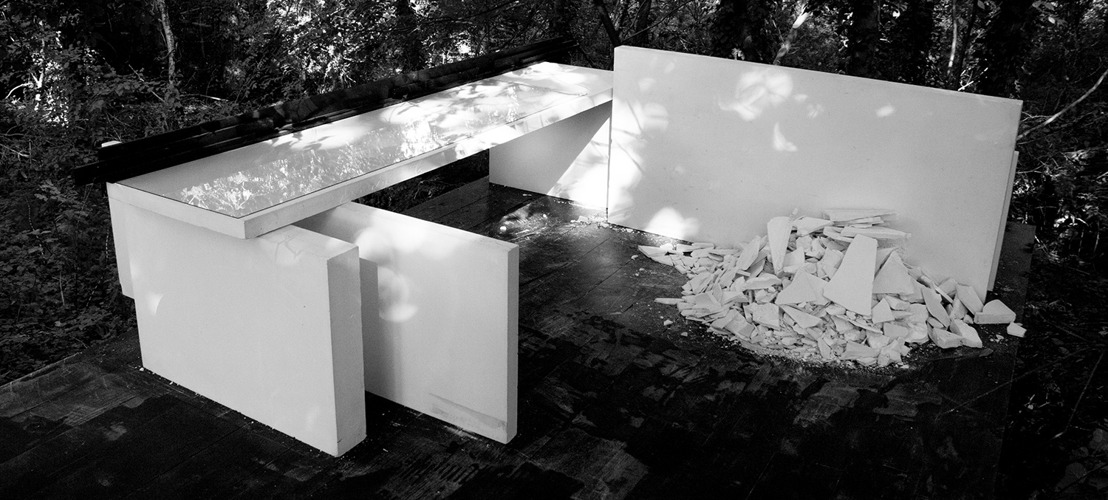 Adriaan Verwée opens his first solo exhibition at M - Museum Leuven | 28.08 at 7 pm
Tuesday, August 26, 2014 — Adriaan Verwée's (1975, Ghent, BE) sculptures and installations are often located at the intersection between remnants and completed works. What might an artwork be? At what point can a work be interpreted as an image? These are the central questions his works address.
Verwée combines abstract geometric structures made of wood or plaster with objects or pieces of furniture to create unique compositions. Photography is another important medium for the artist: both to capture everyday impressions and to document his modus operandi.
As a result of his interest in architecture, space plays a fundamental role in Verwée's artistic practice. His installations may be interpreted as an attempt to give form to emptiness and to create tension in a space.
For his first solo exhibition at a museum, Adriaan Verwée has created a comprehensive installation that juxtaposes both new and older works. He has thus been able to make more recent versions of existing works, bringing them closer to his new productions. This process was largely made possible by M.
The exhibition is on view until November 2nd at M – Museum Leuven. The show will be accompanied by an edition Adriaan Verwée made for the museum. 15 September, the new monographic publication Adriaan Verwée. Under a Poor Cloak You commonly find a Good Drinker will be released. This publication is a collaboration between M and MER. Paper Kunsthalle and with the support of Netwerk Aalst and the Flemish authorities.
During the opening on August 28, there will be an artist talk at 8 pm between Adriaan Verwée and curator Valerie Verhack. Before and during the exhibition, the artist is available for interviews.
Bio Adriaan Verwée
Adriaan Verwée lives and works in Ghent. His work featured the solo exhibitions DAD at Loods 12 – Wetteren (2013) and Other People's Trades in Arcade Gallery – London (2012). He took part at several group exhibitions such as Abstract on paper at Chaplini Gallery – Cologne (2013), Time Space Pokerface at Be-Part – Waregem (2013), CHIPKA at Netwerk – Aalst (2010) and the Thessaloniki Biennial (2007).